When I was a kid, we had this fantastic rectangular metal box that made playful music when we cranked it.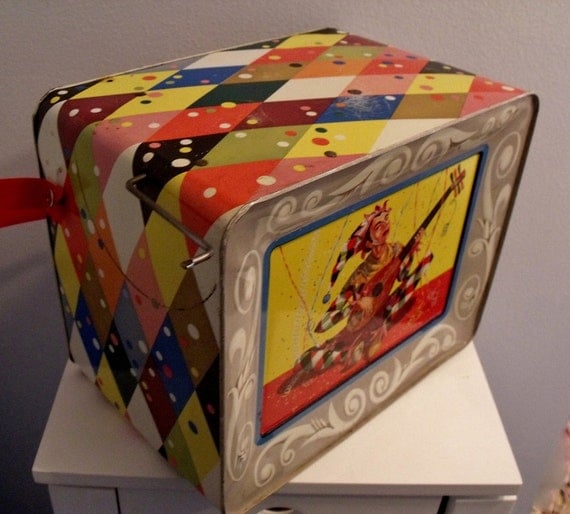 The only name I ever knew it by was the one the Mattel gave it when the company made it in 1953: Hurdy-Gurdy. It even had a fun box. I'm quite sure my mother still has both somewhere, probably on a shelf up high, but accessible to grandchildren when they visit her. My strong aural memory of this jangly little box has attached enormous emotional weight to the very term hurdy-gurdy, even if its Medieval ancestor looked and functioned quite differently. Imagine my glee, then, when my dear friend and colleague Jean Hein informed me that the gala she had invited me to for Columbia Baroque Soloists would feature not only Celtic harp but a REAL, 20th century reconstruction of a Medieval French vielle, i.e. a HURDY-GURDY!
This, dear readers, is that instrument:
It's a beaut! Oh, but its owner, the lovely and talented Leah Trent, did not stop there. SHE LET ME PLAY IT! Needless to say I was over the moon. I managed a rather clunky rendition of "Amazing Grace," the tune she had used to demonstrate it. But she, SHE–well, let's just say Leah is a woman of many talents and let her music speak for itself.
First she demonstrated the instrument for the audience.
Then she played a tune called "Roughty-Toughty" from Playford's The Dancing Master. Only part of that appears in this clip
There were duos with Jean, too, who said that the recorder she borrowed from Leah for this performance was far and away the loudest she'd ever heard (in order to get up over the gurdy). The one in this video is a Christmas tune.
What fun! Many kind thanks to Leah and Jean for these musical delights.
Care to see and hear more? Check out the Columbia Baroque Soloists or Leah Trent live sometime!